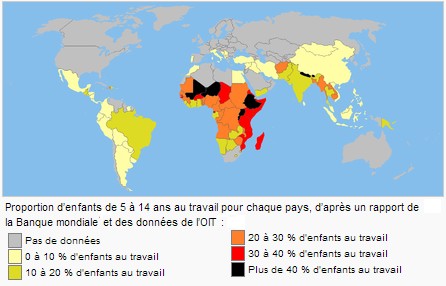 Map showing the proportion of children aged 5 to 14
at work for each country in the world, according to the World Bank and ILO.
(source Wikipedia)
Africa is the continent where child labor is most widespread.
The ILO estimates that 351.7 million children between the ages of 5 and 17 were working in the year 2000
→ All worksheets and courses on labor
→ How is unemployment calculated in France?