Facts and figures about Germany:
Most populous country and 1st economic power in theEuropean Union.
Population : 82 million. 6.7 million foreigners (8.2% of the total population)
Age pyramid: 14% is under 15 years old while 20% is over 65 years old.
Urbanization : 89% of the population
Religion : 52 million Christians (50% Catholics 50% Protestants), 4 million Muslims, 235,000 Buddhists and 106,000 Jews.
Preamble of the constitution : "Im Bewusstsein seiner Verantwortung vor Gott und der Menschen
There is no state church (state religion)
The Kirchensteuer (religious tax): 10% of the Einkommensteuer
Constitution of the country : Treaty of Verdun in 843, Unification around Prussia on January 18, 1871, Reunification on October 3, 1990 (national holiday)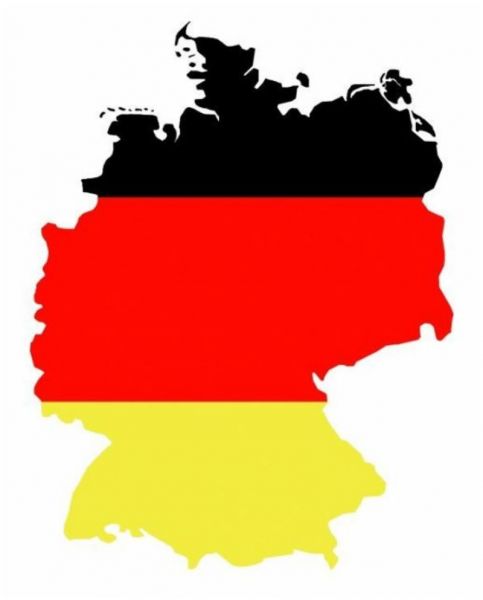 → Understanding elections in Germany
→ Trends in German political parties
Geography and list of Länder: (from north to south)
Schleswig-Holstein: shipbuilding, fishing, half of the German fleet has its home port here. Main service industry, however. Cities: tourist island of Sylt, Kiel capital of the Land, Lübeck of the Hanseatic League
Hamburg : port, Airbus, Otto mail order, Nivea, oil. Elbphilharmonie project, Kunsthalle Museum, State Opera, musical
Mecklenburg-Vorpommern: 2,000 lakes, numerous rivers, water sports, tourism largest source of income. Half of the area is classified as a nature reserve. Wind farms on the coast and agribusiness. Small population.
Lower Saxony: Papenburg shipyards, Volkswagen, Continental. Hannover Fair and CeBIT computer fair
Bremen : Hanseatic League, coffee, + small Land, the port employs 1/5 people.
Saxony-Anhalt: festival in honor of Georg Friedrich Händel, Martin Luther, chemistry
Brandenburg : lakes and forests, castles of the Hohenzollerns including Sanssouci, Potsdam as capital, Babelsberg city of cinema, 300 foreign companies including Ebay.
Berlin : cinema at the Berlinale, the Hohenzollerns settled there in 1458, Nazi dictatorship, Berlin Wall. Museum Island, Philharmonic, 35 universities and colleges, ITB tourism fair.
North Rhine-Westphalia: most populated state, gothic cathedral in Cologne, Bonn capital in West Germany, fashion and clothing in Düsseldorf, Aachen capital of Europe with Charlemagne, Duisburg + large river port, silk in Krefeld.
Hesse : international city Frankfurt am Main with the largest airport on the continent with Paris Charles de Gaulle, and the largest bank in Europe, busiest train station. Wiesbaden capital of Hesse. Opel and Volkswagen factories, European Space Agency (ESA)
Thuringia : mountains, forest, Wartburg castle, sausage, Goethe, Schiller, Jenoptik optical industry.
Saxony : Meissen porcelain, state capital Dresden, Leipzig fairs. Computer science, precision watchmaking, automobile, Semper Opera, music of the Thomanerchor, Bach officiated there, Richard Wagner.
Rhineland-Palatinate: Rhine valley, center of wine and sparkling wine, high technology, Gutenberg and printing in Mainz
Saarland: small state, "only" 2,570 km2, capital Saarbrücken, part of the "Greater Region" to improve cross-border relations.
Baden-Württemberg: large sales companies, Bosch, Daimler, Porsche, Boss, cooks
Bavaria : beer festival, wine, Neuschwanstein castle, Alps. Strong economy, BMW, Audi, Siemens, MAN, EADS. Munich
Geography of the main rivers and streams: Flüsse und Wasserstrassen
die Donau : 2nd longest river, 650km, source in the Black Forest, large flow
der Rhein: source in Switzerland, crosses the Lake of Constance, towards the North Sea, border between France and Germany, 860km in Germany, largest river in Germany
die Elbe: source in the Czech Republic in the Giant Mountains, crosses the Metalliferous Mountains and Dresden, Hamburg (2nd port in Europe), important floods (2002 flood of the century Schröder in Dresden), large mouth
Canals : the Mittelland Kanal connects the Oder and Rhine, the Donau Mainkanal connects the Danube and Main-Rhine.
→ Chronology of the construction of the European Union