It's summer and you want to take advantage of these few weeks of vacation and travel to improve your foreign language skills?
You're right! Follow the guide of Academics in Politics to Learn a foreign language.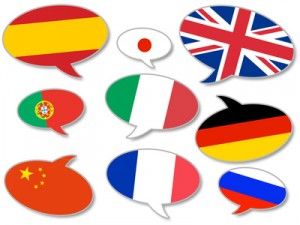 A language is first and foremost a word, a pronunciation, an accent. The best way to perfect your accent is to listen to real English people who speak the language fluently Let us add a dose of music so that the refrain is heady, so that the words come back to you with pleasure. And there you have it, you can Queen, Say it is not so, or the summer music from the new Peugeot 2008 ad: Home.
You also want to be able to use this language practice in your writing! And the best way to improve in a language, to write like an English or a German, is to use its words, it turns. It is a promise thanks to this list of words to structure your text:
→ 45 linking words in German for written expression
→ 50 linking words in English for written expression
As for vocabulary, you will have what you need with:
→ English word list for written expression
→Enrich your vocabulary to shine in English