Following on from our news summary for 2014, we bring you the events that marked 2015!
→
We will distinguish, as was the case in our previous summary, on the one hand the events that had an international treatment, that were talked about and followed around the world; on the other hand the issues that were of particular interest to France, which were more of a specifically French focus.
We will not pretend here to give an exhaustive account of the past year 2015, but rather we will highlight the events or facts that have marked the attention of the media, that have had an echo in the news and political papers, what has mobilized attention.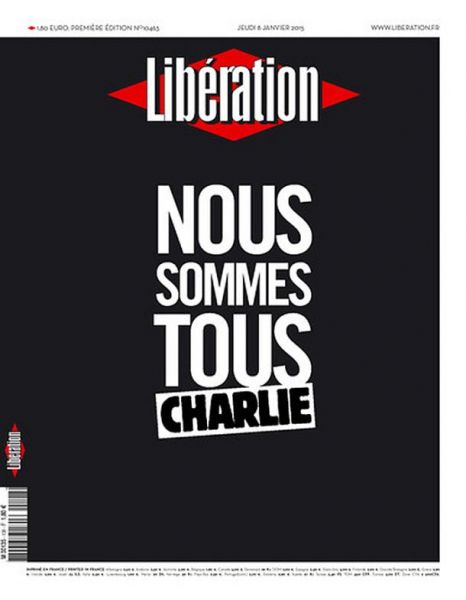 The slogan"Je suis Charlie" (I am Charlie) goes around the world
in reaction to the January attacks
january 7 to 11, 2015: attacks in France, in particular against Charlie Hebdo, and Republican marches
february 17, 2015: the government forces the Macron law through the National Assembly using Article 49-3 of the Constitution
march 9, 2015: a helicopter crash kills 10 participants of the TV show Dropped (TF1) including Camille Muffat, Florence Arthaud and Alexis Vastine
march 24, 2015: the crash of an airbus A320 in the Alps, caused by co-pilot Andreas Lubitz, kills 150 people
march 29, 2015: departmental elections in France, with results in favor of the right
april 8, 2015: cyberattack against TV5 Monde by jihadists
june 6, 2015: Manuel Valls flew to Berlin for the Champions League final at public expense, causing a scandal
november 13, 2015: terrorist attacks in Paris at six points in the capital
december 12, 2015: the Paris Agreement is signed after the COP21, conference for the environment that took place in Paris
january 18, 2015: 6 million people gathered in the Philippines for a mass by Pope Francis
january 23, 2015: Salmane bin Abdelaziz Al Saud becomes king of Saudi Arabia after the death of Abdullah bin Abdelaziz Al Saud
january 25, 2015: parliamentary elections in Greece won by the radical left-wing party Syriza
feb. 12, 2015: Merkel and Hollande manage to find a peace plan with Putin on the Ukrainian crisis
february 28, 2015: Boris Nemtsov, Vladimir Putin's opponent, is assassinated in Moscow
march 17, 2015: the legislative elections in Israel strengthen the Likud party to which Benyamin Netanyahu belongs.
april 2, 2015: 147 dead in the attack on theUniversity of Garissa in Kenya
april 19, 2015: 900 illegal migrants die in a shipwreck not far from the Libyan coast
april 25, 2015: a 7.8 magnitude earthquake devastates Nepal and parts of India
may 2015: theIslamic State expands significantly in Syria and Iraq, gaining the cities of Palmyra and Ramdi in particular
may1, 2015: opening of the 2015 World Expo in Milan, Italy
may 7, 2015: victory of David Cameron and his Conservative Party in the UK elections
may 13, 2015: attempted coup in Burundi
may 27-June 2, 2015: crisis at FIFA after seven people arrested on corruption charges; resignation of Sepp Blatter
sept. 2, 2015: photos of a 3-year-old child who died stranded on a Mediterranean beach while fleeing Syria become a symbol of the migration crisis in Europe
october 31, 2015: no survivors after plane carrying 221 Russians and 3 Ukrainians crashes in Egypt, probably due to a bomb
november 13, 2015: the party of Aung San Suu Kyi wins an absolute majority in Burma.
december 14, 2015: Walt Disney presents the highly anticipated 7th episode of Star Wars in Los Angeles
→ Political trends in French newspapers and the foreign press
→ News
&gt